by Egoslut on Jun.23, 2009, under Movie Rants, Movies, Podcasts, The Internet, Web Tech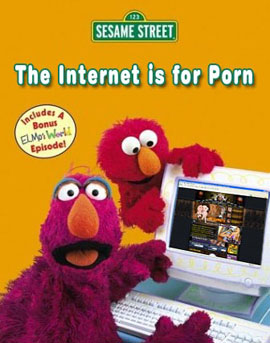 So we all probably have a very similar browsing pattern, I would think. Everyone has those sites they go to everyday or once a week. You probably don't even think about it sometimes. You just click on the bookmark or you have an icon on your desktop and that's where you start. I do that.
Sometimes it gets very regimented, too. Generally, it's based around my workday. Mondays would be these sites. Tuesday this site and this podcast. Thursdays were blah and so on. With a few sites that I went to everyday, even numerous times a day.
So, I was thinking. What are those sites that are worth talking about? These sites make up MY INTERNET. I'm not talking about those places that everyone knows you go to. Facebook, MySpace, YouTube, Google and Twitter, don't count. Of course I go there. That's what social networking is all about. (side note – you can find all of my social networking links at the bottom of every page) I'm talking about the places that you go to that are things you found along your Internet lifespan that maybe people know about, maybe not. They connect to you in some way (the voice, the content, an activity), and you have become just as loyal to them as your favourite tv show or restaurant.

However, the thing I was thinking was that nowadays you can't just say that websites fall under this category. There are so many cool ways of getting web content that websites are seeming more and more like the archaic step in this process.
So, I thought I would share with you MY INTERNET. Those places and web items I go to regularly that shape what I see as the web. I have decided to break them down into 3 groups of 5; websites, podcasts and video and web tools. I think websites is pretty self explanatory, these will be sites I go to, if not daily, at least weekly and why. Podcasts and videos is another one that's pretty clear. Web tools is the only one that might be a little vague. This could be Firefox plugin, an application that uses the web, an iPhone app or even a website that provides a function that is utilized in various other ways. (ie Facebook that is a site but there are also iPhone apps, uses for Facebook outside of the site etc.) Also, it's important to note, I'm not saying these are the best or even good for that matter. They're just mine.
Together these things make up MY INTERNET.
:Digg, Diggnation, Podcasts, sites, Totally Rad Show, TVersity, Twitter, Video, Videogames, Web tools