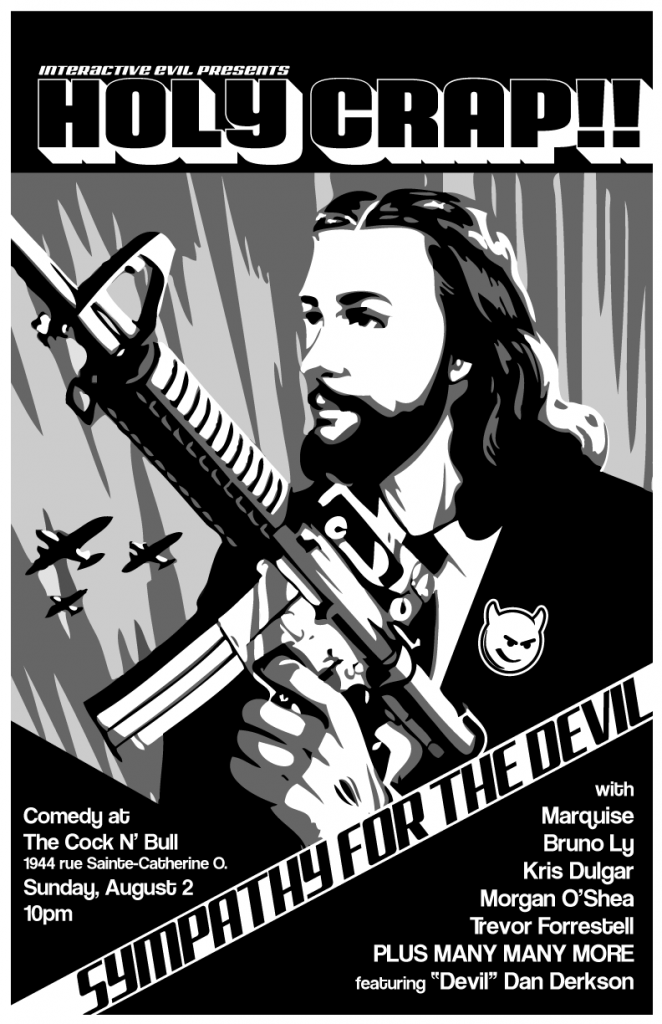 Interactive Evil production's original comedy night, Holy Crap! is back after an incredible first outing. This time however, we're pulling no punches.
With what is proving to be the rowdiest night of comedy, Holy Crap! is quickly showing Montreal that comedy isn't all airplane food and fart jokes. The crowd at the Cock N' Bull showed that they weren't afraid to let themselves be heard and the comedians showed that if you want to jump in the fire you're going to get third degree burns on your private parts.
This time, though, the comics are coming prepared. Are you going to take that? Didn't think so. So put on your big boy and big girl pants and show them what you're made of.
Holy Crap! is a monthly comedy show at Montreal's long-running Cock 'n Bull pub, located at 1944 rue Ste-Catherine Ouest.
Best of all, it's free! That's right. No cover and all the abuse you can handle.
Some come down and laugh the hate away.